Important Message: HOTEL SCAM ALERT
Recently, our invited speaker has received emails from a company called "Business Travel Management (BTM)" regarding hotel reservation, and they have offered to rebook at a less expensive hotel.
This company is not affiliated with the 10th IPS.
Please DO NOT give out any of your information or credit card information to this company as this is a scam.
Please ignore any emails and calls from BTM.
All information or messages regarding 10th IPS will be sent to our invited speakers and delegates from the following the secretariat of 10th IPS.
10th IPS Secretariat
c/o A&E Planning Co.,Ltd.
6F Shin-Osaka Grand Bldg. 2-14-14
Miyahara, Yodogawa-ku, Osaka 532-0003, Japan
Tel:+81-6-6350-7163 Fax:+81-6-6350-7164
E-mail:10ips@aeplan.co.jp
Hotel reservation
Please make hotel reservations as early as possible because Kyoto is very popular with tourists recently and it is difficult to reserve a hotel room.
We have reserved rooms from the following hotels. If you prefer to stay at one of these hotels, please access the hotel reservation page by clicking the button below.
Accommodation List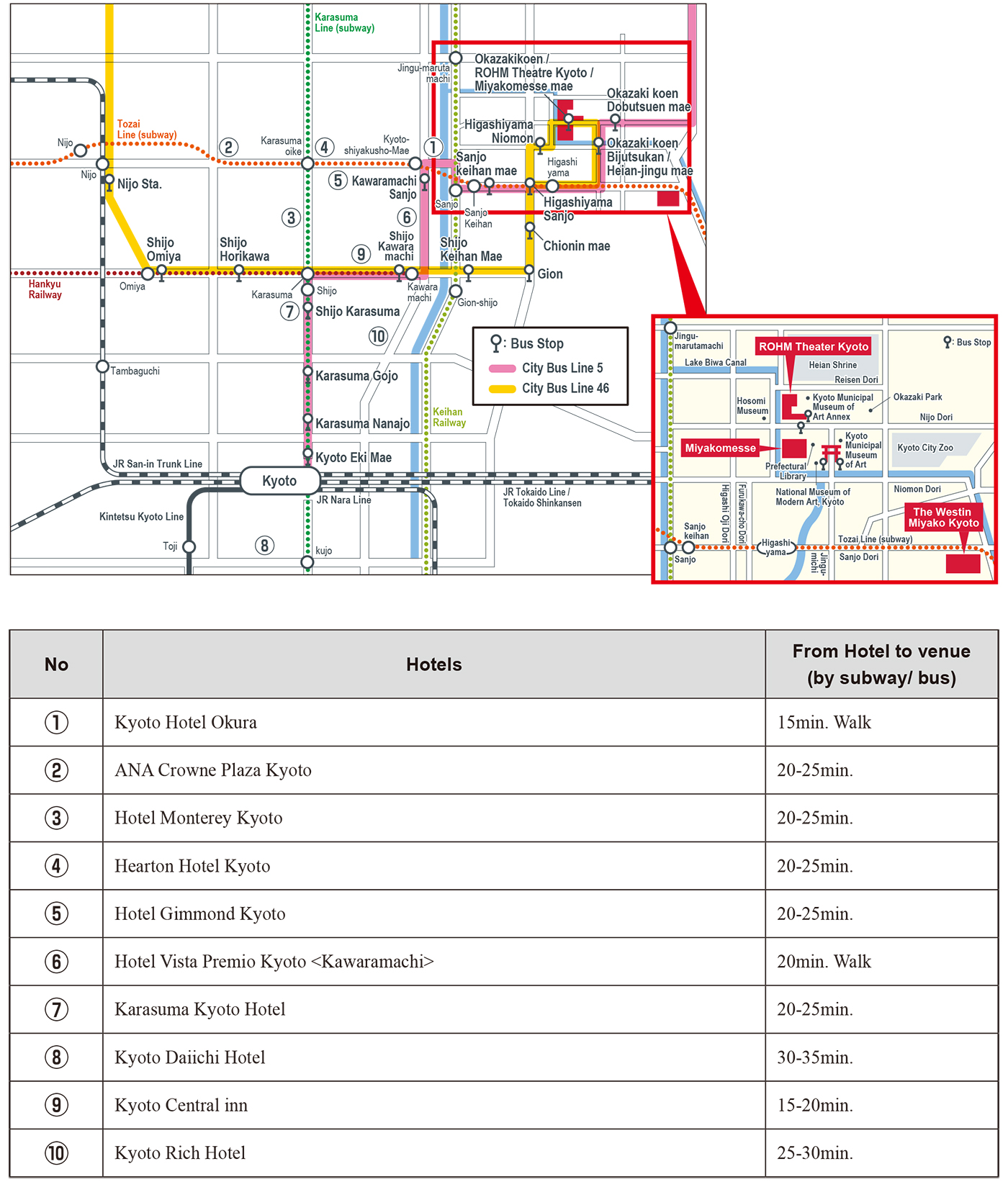 Room rates are valid for staying from December 2nd to 7th only.
Please contact our travel agency below for stay other than the above mentioned period.
JTB Corp. Western Japan MICE Branch
TEL: +81-6-6252-5044 FAX: +81-6-7657-8412
E-mail: k_tsurukame017@jtb.com
Office Hours: 9:30-17:30 (weekdays only)
Hostels and Guest Houses will also be available using the link below.

Page top